Vision
Oneness of Source, Body and Soul
Our University vision is to provide trainings to ignite world peace through deeply immersing students into an interactive workshop experience, bringing forth their greatest soul potential into their life in every way.
Participants are encouraged to believe in themselves beyond their social norms and conditioning, so they may receive the love, protection and destiny within each life situation.
The greater destiny of this soul-based community embraces a global initiative granting every human being access to the simple, sacred experience of soul-based living. Allow the Oneness of your Source, Body and Soul to reveal everything to you!
Founders
Visionary Channel & Teacher
Jason Nelson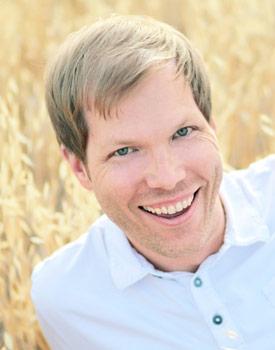 During this amazing era to be alive, Jason Nelson has been corresponding with spirit for over fourteen years on a daily basis to assure the clearest leadership possible for the New Three vision.
Jason's purpose is to channel information from spiritual guidance into the form of books, trainings, audios and other tools humanity can utilize to achieve soul-based living and spiritual ascension. These unique perspectives and techniques have transformed 1000's of lives.
Jason is the lead instructor for all New Three trainings and develops the program content side-by-side with his spiritual guidance team. This Divine direct communication and focus empowers Jason and Melissa with everything they need to manifest the ultimate vision of New Three and New Three University. Through Jason's books, he introduced the world to Soul-Based Living, Psychic Retrieval, Five Accomplishments Coaching, Voice Channeling, Free Form Energy Exchange and other teachings that are now being taught as New Three University trainings.
His two published channeled books clearly defined a writing approach of spirit through him mixing direct, succinct advice with unconditional acceptance. This voice of spirit is to continue channeling through Jason with five more books, due for release every two years.
One of Jason's deep passions has been as a Spiritual Life Coach and Soul Advisor to hundreds of international clients and students, bringing them impactful one-on-one private session experiences.
Jason teaches, "Spiritual abilities such as intuition, healing, manifesting and mediumship are not the gifts of a select few. They are natural ways of living that are within every person. I've had 100% success in connecting people to their spiritual powers because we're already connected; it's just a matter of bringing our attention more to what is already happening!"
Co-founder & Integrity Channel
Melissa Lilly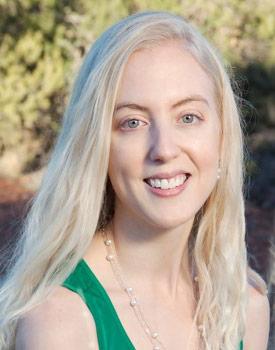 Melissa Lilly has guided the brand integrity and program creation for New Three University years before its introduction to the public. With every program and product launch, Melissa is at the helm, assuring full alignment with God and Spirit's vision, from the development of the vision to manifesting it.
Her passion and motivation lies within service to Source and the Source's purpose for New Three University.
Melissa says, "My purpose is service to the Source, and nothing brings me a greater satisfaction than inspiring our team to the highest integrity and alignment of that vision." She adds, "I want the clearest understanding of what God-The Source wants for New Three University. . . I wish spirit could just materialize a body in front of me, sit down and tell me, but I have the closest channel for that information in Jason Nelson who delivers the teachings and greater vision for New Three University."
Melissa has created a lifestyle of following her intuition and using spirit communication to be guided by spirit as she travels the world experiencing what she considers the most exciting, and at times challenging, path of serving the spirit.
With a background in studying internationally, fashion design and her online marketing company Heart Centered Media, marketing for your soul, as well as over five years developing and manifesting New Three University, she was given everything she needs to carry the vision forward of New Three University in the Age of the Soul.
Melissa Lilly co-founded New Three University with Jason Nelson under the clear guidance of the Source from daily conversations through the process of Voice Channeling spirit.
I feel so complete, free and in gratitude to Jason and Melissa for their amazing clarity in moving people forward to their purpose. -Stephanie, Nevada USA
Mission
"The world has been in a challenging place for hundreds of thousands of years, because of the spiritual suffering civilization has felt from its disconnection with its spiritual nature and existence. To curb the deliberate violation of universal laws by humanity and its attrition toward its fellow brother and sister souls incarnated, the Source initiated a step in a plan that was conceived by the Source millions of years ago to assure the survival of the human race as a vehicle for souls to have the privilege to incarnate into for millennia to come.
This step, initiated approximately 10,000 years ago, was the revolution of consciousness. It included a much stronger influence by spiritual guides and the opportunity for the world to have advanced souls join the human race, so advanced that they came out of service to this world and the Source and not to complete their physical incarnation experience, because they had already completed the need to incarnate.
These chosen souls, who chose to incarnate and show humanity the way, are increasing every year. The world is literally filling up with them, and it will continue to fill until a critical mass is reached where the consciousness of Earth collectively shifts from the ego-based perspective of living to the soul-based perspective or soul's nature.
You, reading this passage, may be one of these chosen souls and if you are resonating with these words, then your soul is certainly aware of this understanding. It's only a matter of time before you find your place within this revolution of consciousness. This lifetime or next, at some point, you will 'wake up', 'enlighten', or in other words move into your soul-based perspective, where a new feeling and knowing of life is revealed.
New Three University brings together these 'light beings' or 'way showers' to remind us that we are more than the daily challenges. We are part of a much bigger orchestration that has spanned many lifetimes and our infinite existence.
University trainings are designed by the Source and channeled through Jason Nelson to activate and align the full potential of your soul's knowing of who you are and why you are here, so you may be living proof of the love that is awaiting every human being and an example for humanity to follow. Yes, you . . . please never underestimate the power that you are and that resides within you as the eternal soul." - God-The Source
Trainings
Facilitating and growing New Three University training programs is the current mission and purpose, and developing new programs. As our University Ambassadors help us grow by spreading the word and inviting the trainings to other parts of the world, we help more people experience the oneness of Source, Body and Soul, and Ignite World Peace in the process.

Join us for our next training. We'd love to meet you and play a part in helping you live beyond the imagination into the greatest possibilities of the soul!
Voice Channeling training uses a one-of-a-kind 12-step technique. Students learn to facilitate the technique on themselves as well as other people so they can share the voice channeling experience with clients or loved ones outside of the program.
Five Accomplishments Coaching training uses a 5-step involved process enabling students to coach themselves and others through anything. With each individual and group coaching session, they will take a significant step forward through the most uncomfortable resistance and blocks into soul-based living and their life purpose.
Psychic Retrieval training develops the student into a strong intuitive and facilitator of intuition for clients and loved ones outside of the program. The empowering intuitive technique allows anyone to access the infinite knowledge about any life situation past, present or future.
History
The consciousness of this university has been building for decades, as professionals and students have been awakening to a different way of experiencing education. New Three University was first conceived through Jason using the process called channeled writing or automatic writing to bring forth his first book Age of the Soul, in just two weeks cover to cover. A chapter in the book, New World University, illustrates the potential and functionality of the university that would come to be known as New Three University. Now Jason and Melissa continue to receive the vision from spirit.
Future Vision
The greater vision of New Three University is incredibly expansive, incorporating student's spiritual gifts through comprehensive courses combined with fully accredited traditional degree programs. The first fully accredited program to be offered in three to five years will be a spiritual psychology program providing students with necessary requirements for testing and licensing in their state. Disciplines following the spiritual psychology program will include medicine, business, law, finance, technology and science. The university currently resides as an online resource offering in-person trainings in Las Vegas, Nevada twice a year, specifically teaching spiritual programs to open up student's gifts. However, the university will have a physical permanent location within ten years. It will take hundreds, and then thousands, to fully realize the New Three vision!