Vision
Oneness of Source, Body and Soul
Our University vision is to provide trainings to ignite world peace through deeply immersing students into interactive workshop and session experiences, bringing forth their greatest soul potential into their life in every way.
Participants are encouraged to believe in themselves beyond their social norms and conditioning, so they may receive the love, protection and destiny within each life situation.
The greater destiny of this soul-based community embraces a global initiative granting every human being access to the simple, sacred experience of soul-based living. Allow the Oneness of Source, Body and Soul to reveal everything to you!
I feel so complete, free and in gratitude to Jason and Melissa for their amazing clarity in moving people forward to their purpose. -Stephanie, Nevada USA
Founders
Jason Nelson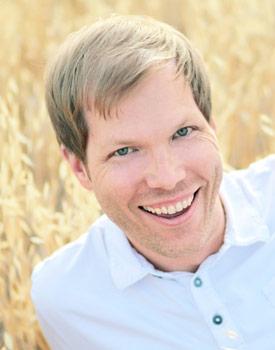 Jason Nelson has been communicating with spirit for over twenty years on a daily basis to assure clear direction for himself and New Three University.
Jason's destiny is to channel information from spiritual guidance to create books, trainings, audios and other tools humanity can utilize to achieve soul-based living. His trainings and techniques have transformed 1000's of people's lives globally.
The Divine Spirit guides Jason and Melissa to create trainings that help everyone have successful experiences in opening up to their own intuition, spirit communication, healing and life destiny. Through Jason's books, he introduced the world to Soul-Based Living, Psychic Retrieval, Five Accomplishments Coaching, Voice Channeling, Free Form Energy Exchange and other teachings that are now being taught as New Three University trainings.
His two channeled books clearly define a writing approach of spirit through him mixing direct advice with unconditional support and acceptance. The Divine continues working through Jason to create five more books.
One of Jason's deep passions has been as a Spiritual Life Coach to international clients and students, bringing them impactful one-on-one private session experiences.
He teaches, "Spiritual abilities such as intuition, healing, manifesting and mediumship are not the gifts of a select few. They are natural ways of living that are within every person. I've had 100% success in connecting people to their spiritual powers because we're already connected; it's just a matter of bringing our attention more to what is already happening!"
Melissa Nelson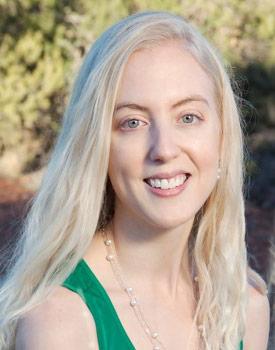 Melissa Nelson teaches New Three University distance trainings. Her mastery of the program content comes from over a decade of using it daily in her own life, as well as with the students in class. Her passion is to deeply support others to open up their own intuition, communication with spirit and transformative healing capabilities.
Currently Melissa teaches the three distance trainings: Psychic Retrieval, Five Accomplishments Coaching, Voice Channeling, whereas Jason teaches the in-person weekend trainings and occassional distance experiences.
Melissa has created a lifestyle of following her intuition and spirit guidance to make decisions and follow her purpose. She considers this approach to be the most exciting way to live, and at times also challenging.
Melissa shares, "A part of the trainings is learning how to discern the difference between our own human desires and the intuition from our soul or spirit. This ongoing journey of clearing and strengthening our inner connection gives us the opportunity to be confident, accurate intuitives, mediums and healers."
Trainings
New Three University training programs are the current mission and purpose, and developing new programs. Join us for our next training. Live in the freedom and greatness of your soul!
Our combined New Three® Trainings open you up to: Voice Channeling® for a safe, loving way to experience direct spiritual communication for healing and life guidance. Five Accomplishments® Coaching to experience soul-based living by transforming anything limiting you from your soul's love and purpose. Psychic Retrieval® to open and deepen your full intuitive potential to access the infinite knowledge about life situations past, present or future. Together they provide you the greatest spiritual success!